Play it Again Sports in Crystal Lake, IL

Address: 6128 Northwest Hwy. Crystal Lake, IL. 60014

Phone: 815-459-1717
Play it Again is happy to offer BYL players and parents a strong discount on our individual items and packages.
Cascade helmets:
CS-R  $110.00
CPX-R $165.00
Beginner's packages including helmet, stick, arm, gloves and shoulders pads start at$190.00 for all new gear with 50% buy

backs.

We offer a buy back program for all used gear purchased from us if the customer brings back the gear withing 12 months of purchase. 

Beyond the deals above we will honor a 20% off discount on all other lacrosse gear for Barrington Lacrosse with the below coupon.


Crystal Lake location only.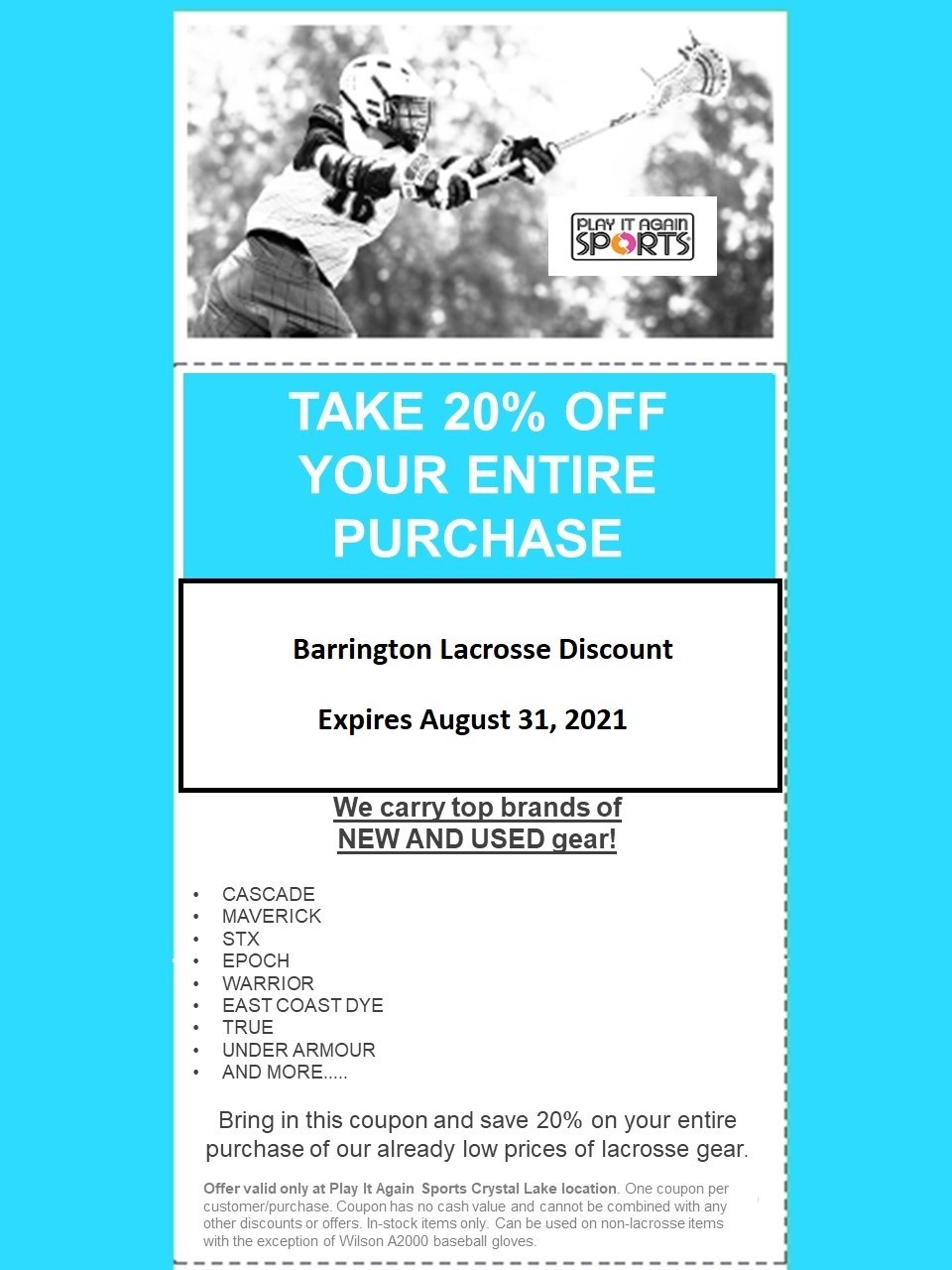 Dick's Sporting Goods
Coupon for March 5-8

 March Dick's event Barrington Boys Lacrosse 3.5.21 - 3.8.21.pdf