Lacrosse equipment for boys
Please note that BYL players need to furnish their own personal protective equipment. For safety reasons, everyone must be properly outfitted prior to the first practice. Play It Again Sports in Crystal Lake has a large selection of new and used gear and is offering impressive discounts to our families (more details at the bottom of this page).
As needed, BYL provides goalie protective equipment (stick, chest pad, throat guard, goalie pants) for each team.
Uniform items and BYL spirit wear for players and fans may be purchased through our team store.

Below is an overview of required and suggested (*) player gear: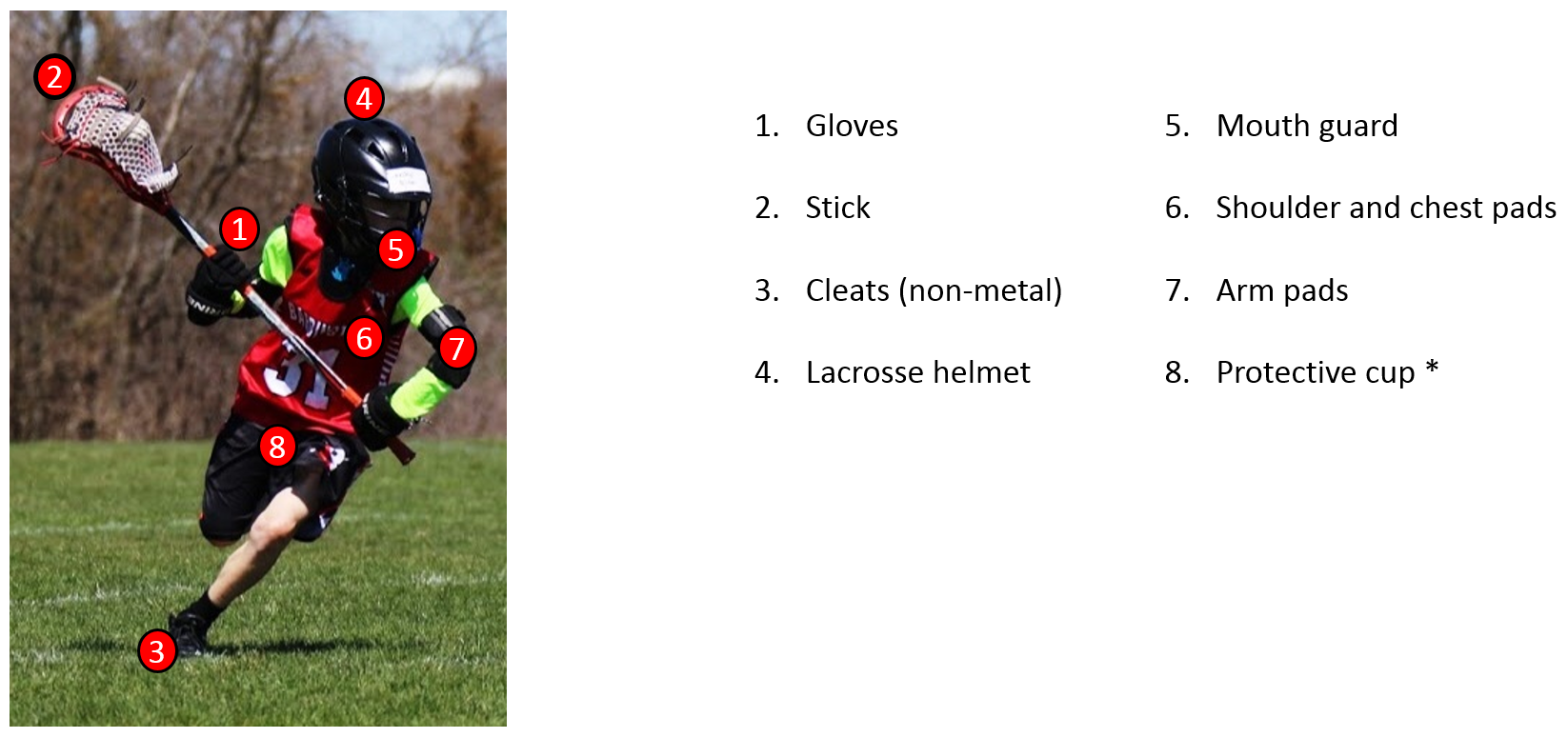 Play it Again Sports in Crystal Lake is offering our players great deals on new equipment as well as a buy-back program. Mention Barrington Youth Lacrosse by name to take advantage of the following discounts: 

Beginner's Package (all new equipment)
Helmet, stick, arm pads, shoulder/chest pads, and gloves - prices starting at $190.00
Discounts on New Cascade Helmets

CS $90.00
CS-R $110.00
CPV-R $110.00
CPX-R $160.00
R $210.00
S $220.00
+ a 15% discount on other lacrosse gear
Play It Again Sports in Crystal Lake also accepts trades for used equipment, so families can work with them to create their own deals.  

50% Buy-back Program

Within 12 months of purchase, Play It Again Sports in Crystal Lake will buy back used lacrosse gear that was originally bought from them at 50% of the paid price.   
Please note that these offers are only available at the following location:
Play It Again Sports
6124 Northwest Hwy
Crystal Lake, IL 60014
Telephone: 815-459-1717
Contact: Mr. Bob Ruer